Company in Estonia OÜ will help you to start your company by power of attorney. Here's the sequence.
1. Requested information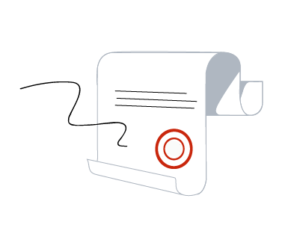 It is necessary to send photos of passports of all company founders and information about the company to be established (desired name, type of activity, means of communication, and information about founder/s).
As soon as the requested information is provided, our lawyer will send you examples of powers of attorney in English, which will need to be certified by a notary in your country.
2. Sworn translations
After that, we will prepare a sworn translation of the power of attorney into the state language.
3. Notary and apostille
Next step is to certify all powers of attorney at a notary and apostille them (if necessary). In the process of certification of documents, it is important to take into account the format in which a power of attorney is issued and whether it needs to be additionally apostilled in your country.
4. Final sworn translations
After the powers of attorney have been drawn up, they will need to be translated into English by a sworn translator.
5. Transferring the powers of attorney
After certification and translation of all powers of attorney, they will need to be sent by courier to Company in Estonia OÜ at Laeva 2, A entrance, 5th floor, Tallinn, 10151, Estonia. The process of establishing a company takes about two weeks (the received powers of attorney must be translated into Estonian, and the notary who will establish the company, must familiarise themselves with the documents).