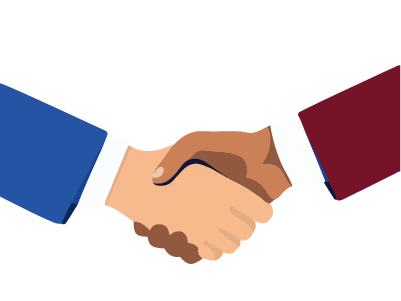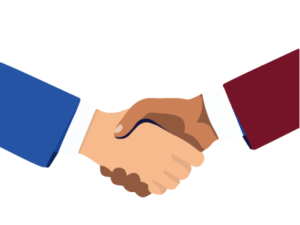 Company in Estonia OÜ is a team of specialists who will help you open and develop a business in Estonia. The company was established in 2016, and since then, we serve our mission to make a positive contribution to the Estonian business market. In that way, the team of Company in Estonia OÜ is qualified to provide a wide range of company formation services.
In addition to establishing companies, bookkeeping services, legal services and assistance with crypto license, we offer our clients assistance in renting or buying real estate, creating and promoting a website in Estonian, searching for potential customers (developing databases of potential customers, e-mailing, cold calls) and staff recruitment.
Our company is also pleased to announce that we speak five languages. We are happy to answer your enquiries regarding an Estonia company registration in English, Latvian, Lithuanian, Russian, Estonian.
Core values
Innovation
Apart from ambition and striving for novation, innovative solutions require skilful implementation, full awareness of the environment, and the embodiment of an idea. Our team constantly strives for quality improvement of the services offered, providing a mutually beneficial and comfortable environment for clients, whose plans include opening a business and developing a company in Estonia.
Fast and efficient: the local digital environment has made Estonia the starting point for implementing bold business ideas for entrepreneurs from all over the world. It is vital for us to expand long-established corporate boundaries and provide new startup opportunities for our clients from every corner of the world.
We hope to bring new value to the business formation by basing our principles on Estonia's limitless possibilities in an era of technological advancement and simple business solutions that are just one click away!
Individual approach
Company in Estonia OÜ prides itself on the fact that clients have different ethnic identities and sees its mission as universal integration into the forefront of Estonian entrepreneurship.
We are well aware of both the needs of our clients and the capabilities of our company. We respond quickly to the industry's volatility and a variety of challenges we face. We strictly adhere to professional ethics principles, as we are convinced that it is essential for efficient cooperation and service.
All of our services are tailored to customer demand and can be designed at an individual request. We constantly introduce improved services for our clients' convenience, developing in line with the industry and following Estonian legislation amendments.
Dynamics
It is no secret that the situation in the world is constantly changing and requires us to make quick and deliberate decisions. Based on this, in Company in Estonia OÜ we keep up with the times. We value our clients' time; therefore, the founding, accounting, and legal services are provided as promptly as possible. In the face of variability, the dynamics of a firm determine its success. It is crucial for us to provide quality service in no time, and hence, as a rule, we respond within a few hours. In addition, we consider it our duty to keep our clients informed of amendments to the Estonian legislation.
Teamwork
We understand that our work's effectiveness depends on the personal contribution of each member of the Company in Estonia OÜ team. Therefore, our vision is based on mutual assistance and daily teamwork. We are inspired by interaction with our clients, partners and colleagues.
We understand our mission and implement corporate values in all aspects of our business. One of the fundamental foundations of our success lies in setting achievable goals, corporate responsibility for team decisions and getting things done.
But please don't just take our word for it — we have lots of numbers here to speak for itself:
We process about 50+ new requests every day in 5 languages.
100+ regular client-companies are set for permanent accounting.
88% of customers are our regular clients.
Our average order number has increased by 60% in just 1 year.
53% of customers run successful startups in Estonia and abroad.
93% of customers are satisfied with the service provided.
50% of services on our website were listed upon customers' request.
98% of our online knowledge base is tailored to customers' needs.
35% of satisfied customers refer us to their peers.
We offer flexible visiting hours.
We are currently engaged in projects from 100+ countries.
We guarantee a prompt up-to-60-minute quote from a company representative.
We are the only service provider in Estonian who offers a legal address in a premium skyscraper in the heart of Tallinn.
As a team of the Company in Estonia OÜ, we always feel excited about upcoming collaborations and new clients joining our contribution to the Estonian business environment. Please be aware that we will help you register a company in Estonia in the shortest period possible and assist you with every legal aspect arising when you decide to open your company in Estonia.