AMAZON IS THE LARGEST E-COMMERCE PLATFORM IN THE WORLD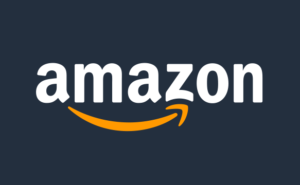 Amazon was founded by Jeff Bezos on July 5, 1994 as an online bookstore, but later the range of products was expanded and included videos, MP3, audiobooks, software, video games, electronic products, clothing, furniture, food, toys, and jewelry. Today, Amazon has more than 800,000 employees and a turnover of over USD 247 billion.
Company in Estonia OÜ offers assistance in registering a company in Estonia, which is ideal for trading on the global Amazon platform. We will be happy to offer you a full assistance in registering a company, obtaining a VAT number, and accounting services, as well as consulting in opening a current account to receive payments from Amazon.
In order to have a full understanding of the entire process, please read the sequence of steps to start trading on Amazon.
1. Registration of a company in Estonia (depends on the method of company establishment)
Company in Estonia OÜ offers 4 options for registering a company in Estonia – with an e-Resident card, for a 1-day visit to Tallinn, by power of attorney or the acquisition of a company already registered. Regardless of the method you choose for establishing a company in Estonia, we will be happy to offer you a full range of services, including the lease of a legal address in Tallinn, contact person services and payment of state fees.
Estonia has more favourable conditions for trading in Amazon than other European countries due to its seamless bureaucracy, beneficial and unambiguous taxation, a possibility to manage a company fully remotely and a possibility for non-residents to own a business.
2. Opening a company account in one of the PSP (Payment Service Provider) cooperating with Amazon
After establishing a company in Estonia, the specialists of Company in Estonia OÜ provide a list of payment solutions suitable for joining Amazon.
With a PSP account (IBAN), sellers can directly receive money from their Amazon account, store funds in multiple currencies, and receive a credit card that can be used to pay for Amazon services.
The PSPs are suitable for use in the following platforms:
Amazon.co.uk (UK)

Amazon.de (Germany)

Amazon.com (USA)

Amazon.fr (France)

Amazon.it (Italy)

Amazon.es (Spain)
3. Registration of VAT number in Estonia, the UK, or Germany (2-4 weeks)
One of the main requirements of Amazon is registration as a VAT payer both in the country of trade and in the country of registration (Estonia). Company in Estonia OÜ offers assistance and help in VAT registration in Estonia, the United Kingdom or Germany. Company in Estonia OÜ also offers fixed accounting costs for sellers selling through Amazon in the UK and Germany. It is difficult for sellers wishing to trade in Amazon to register as a VAT payer in Europe without having a company in the EU. In addition, one of the main requirements for registering a VAT number is confirmation of the company's address in the EU (utility bill).
4. Registration of Amazon Seller Account
Once you have established a company and opened a current account, you can proceed to creating an FBA seller account in Amazon. It usually takes a little time to sign up for an Amazon account, as the procedure is quite simple and takes just a few steps. You will need a bank account to start registering an Amazon account to which the card will be linked in order to withdraw funds received from the sale of goods in Amazon.
5. Setting up accounting services for an Estonian company
It is especially important for companies trading in Amazon to maintain regular accounting records in order to avoid fines, financial problems, and blocking of funds in their Amazon account. Company in Estonia OÜ offers professional accounting services for companies trading in Amazon with a fixed monthly cost.
| | |
| --- | --- |
| The full package cost to become an Amazon trader | 1,790 EUR |