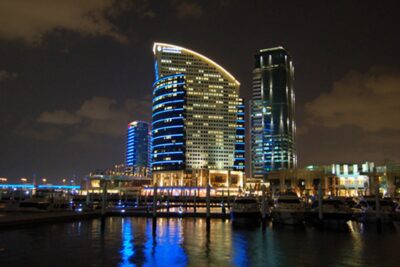 The conference was held at Dubai Hotel Festival City from 25 to 26 May and was attended by more than 4,500 people.
 It was the first AIBC summit held in Dubai where was discussed further development vector for such areas as DeFI, NFT and AI.
Long-term developments, recent innovations, and complex, interrelated factors were discussed by the world's leading cryptocurrency think tanks during the AIBC summit in Dubai. Dubai is currently the world's most important hub for the crypto industry, and there is every indication that its importance will only grow.
Participants of Emirate Blockchain 2021 have approved the use of crypto technology and aims to implement blockchain technology in most government sectors in the Arab Emirates.
«UAE and Dubai always strive to be innovative», – notes Marwan Al Zaruni.
The AIBC Summit Dubai event was the first event organized by SiGMA since the start of the Covid-19 pandemic, and during the conference, strict limits were respected. The pandemic has shown the full potential of the digital alternative of analog money, which allows contactless payments. His Excellency Dr Sultan Ahmed Al-Jaber, Minister of State of the UAE, emphasized: «Innovation has never been more important than now when the world is recovering from the global pandemic of Covid-19».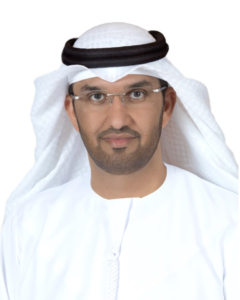 «Analog money dies» – assures Alex Lightman. The CEO of Keemoji spoke about a competition between several digital currencies to become the number one exchange. The growth of central banks' digital currencies was also discussed, with China's digital renminbi having the greatest potential.
Many speakers agree that in order to speed up the mass implementation of transactions, it is necessary to make transactions easier for everyone, and Patrick Lowry of Iconic Holding offers intelligent application design and more stable coins. Banks currently lag behind in regulating cryptocurrency and transactions, as reported by industry experts Dave Pulis, Gordon Einstein, Oliver von Wolf, Nitin Nanda and Hadi Malaeb.
Experts are confident that changes will take place very soon. Brook Pierce, a former US presidential candidate, emphasized the benefits of cryptocurrency for humanity by encouraging entrepreneurs to focus on improving the lives of billionaires rather than on earning billions of dollars.
At the AIBC conference, our representatives were able to communicate with the partners of our company and to get new acquaintances in the crypto industry.