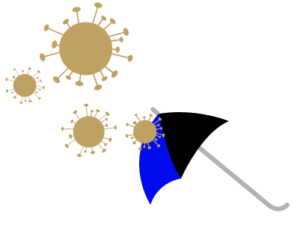 The situation is stabilising as banking institutions begin to invest in postponed projects.
"Compared to the economic crisis a decade ago, the current viral crisis has had little impact on the financial sector. Despite the uncertainty caused by the pandemic, during the first wave of Covid-19, a change in the credit schedule was desired by a relatively small share of enterprises and individuals, and the «stagnation» of the housing credit market did not last long. Bold to take risks slowly returns to enterprises, delayed investments begin to materialise, and banks dare to finance all this,» —  reported on the findings of the Development Monitoring Center report The Impact of the Viral Crisis. Scripts until 2030» expert of this organisation Uku Varblane.
Uku also noted that new financial technologies would set the tone along with traditional banking services in the following years. Upcoming opportunities could offer the internet of things and contactless payments.
However, the insurance sector was affected by the virus.
For example, due to travel restrictions, people no longer needed appropriate travel insurance, and the impact of the crisis on businesses focused on this area was huge. The crisis did not have much effect on the activity and volume of life insurance companies.
According to the expert, the overall change in the financial and insurance sectors in response to the COVID-19 pandemic leads to the development of virtual services.
"Innovation is facilitated by the need to offer customers convenient services in remote or digital form. The development of web channels is especially noticeable in the insurance sphere, where the presence of physical office becomes increasingly rare,» – explained Uku Varblane.
The specialists of Company in Estonia OÜ will be happy to assist with company registration in Estonia.