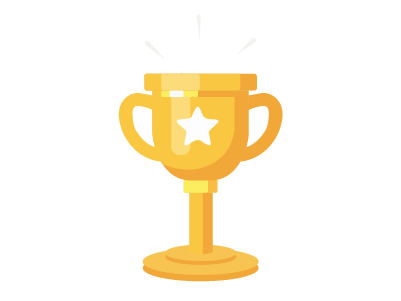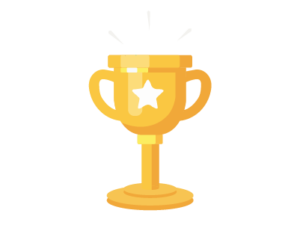 Creditinfo awarded Company in Estonia OÜ a certificate of successful Estonian company, which showed a significant turnover growth over the past year.
Every year the company attracts investments of several hundred foreign companies and individuals to Estonia.
The main clients of the consulting company are operating in IT, logistics, e-commerce and international trade.
Company in Estonia OÜ is celebrating its fifth birthday this year and is currently leading in consulting services in Estonia. The company's turnover has more than doubled over the past year and will exceed half a million euros in 2021.
Creditinfo awarded the company the title of a successful Estonian company for its high credit rating and sound financial performance. Through its daily activities, Company in Estonia OÜ contributes to the development of the Estonian economy and reveals Estonia to business people worldwide.
International investment in Estonia
Every year Company in Estonia OÜ helps more than 100 international entrepreneurs to start their business in Estonia. Foreign investors appreciate Estonia's favourable investment climate (16th among 189 countries in terms of simplicity of doing business and first in Europe in terms of a number of startups per capita), superficial level of bureaucracy, understandable and straightforward tax system, an educated labour force and many other factors that distinguish our country.
Company in Estonia OÜ team helps create and develop companies in Estonia and advise on financial and legal issues. Besides company formation services, accounting services and legal advice, Company in Estonia OÜ assists in selecting partners in Estonia, organises and accompanies real estate transactions, helps in the selection of personnel and other essential business activities.
In difficult times, we must do our best
The consequences of the global epidemic left no one indifferent. Few business sectors are booming because of increased demand and innovation, while others struggle to survive the new realities. In the post-epidemic stabilisation period, significant changes can be predicted in almost every business area. Company in Estonia OÜ team is ready for new challenges. Despite the difficult situation in the world economy, at the end of 2020, the company hired two new specialists and completely restructured business processes and now offers all services online.
Also, in 2020, several new services were added. «We have unique developments in several fields of business in demand to date, which we are happy to share with our clients, helping them in the development of their Estonian companies. Currently, Estonia has a loyal law for crypto companies, and we offer legal advice service when applying for a cryptocurrency licence in Estonia. Another area that has shown significant growth over the past year is the Amazon trade. Amazon is the world's largest online trading platform, with a threshold of entry possible even for a startup. Amazon's growth potential is almost unlimited», — says Arvid Miller, the company's CEO in Estonia.
«Of the most important business projects implemented in 202,0 we consider establishment and development of more than 30 international IT companies, audit assistance for five companies, the establishment of subsidiaries of American, Lithuanian and Serbian companies in Estonia, the establishment of seven companies trading on Amazon, making legal opinions for clients of our company», — says corporate lawyer Company in Estonia OÜ Mikhail Shulkin.
Customer confidence can be earned with quality services
«Providing quality legal services in the shortest possible time — the main mission of our company. Our entire team works with full commitment to ensure that our clients get the services they need with the highest level of service. We want to remain business partners for our clients for many years and contribute to the development of their Estonian companies», – explaining the principles that brought the company success, says Arvid Miller, CEO of the company. The customer base of our company already has more than 1000 clients, which we serve daily. The main clients of our company are IT, logistics, e-commerce and international trade. The secret of success is simple — we always perform the commitments we have made», — says Miller.
«Our company has clients from more than 100 countries. We have to adapt to the wishes and needs of all clients and find suitable solutions for them to start their business in Estonia. We can only do all this if we treat each client individually. It is important to remain flexible, especially in difficult times, as they are now», — adds Arvid Miller.
«Keeping up with the market trends has always been the strength of our company and allowed us to move forward. In 2021 our company intends to increase the number of legal services offered, as most of our clients operate in two or more countries simultaneously, and the legislation of these countries may differ considerably. Besides, we strive to keep all our current clients and to acquire new ones», – concludes Mikhail Shulkin.
Company in Estonia OÜ is a team of specialists who will help you in a company formation and developing your business in Estonia. We will gladly provide you an overview of the business environment of Estonia in the shortest possible time. Please send your enquiry.