Suppose you are a foreigner-businessman interested in investing in the Estonian market. In that case, you should familiarise yourself with local legal frameworks beforehand and know what kind of legal support you can rely on.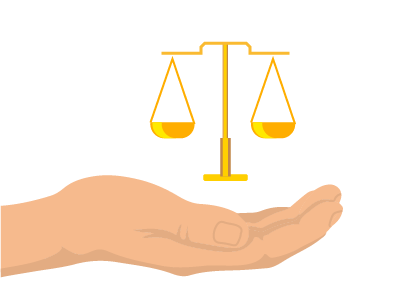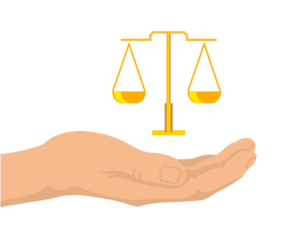 Establishing a company in Estonia enables entrepreneurs to take advantage of the country's friendly business environment and develop any business hassle-free. Still, having a business means comply with legislation — Estonian legislation is not exempt. Therefore, as a non-citizen, no one can be exempt from legal obligations required by the law.
There is nothing to be pushed aside by; moreover, the law is intended to support and maintain business by regulating its activity. However, in order to comply with the government regulations, it is crucial to know various legal aspects — rights and obligations.
This article explores legal support services for these purposes — below are 4 types of legal services to support you and your business based in Estonia.
Legal advice
First and foremost, there is a legal advice service. It means you can request help from a legal service provider and receive a consultation on the different legal matter of your choice and interest.
Whether you are having an actual issue or just want to learn more about some legal aspect to avoid future problems, you may need legal advice.
Just provide the business consulting company with the information, and you will receive feedback that can also be referred to during the future activity of your company.
Some potential topics to discuss, but not limited to:
Commercial, labour and contract law
Estonian legislation
Legal documentation
Trading online
Financial licenses
Legal documents
Another valuable assistance available for entrepreneurs is help with documentation. Every business, even the one based in Estonia where all the processes are simplified and take place online, implies paperwork — documents drafting.
The contents of the documents affect how your company will be managed, how its profits will be distributed, what rights the owners of the company share have, how decisions will be made in the company. The rights and obligations of clients and partners of your company are clearly defined in the documents.
Why waste your time if, with a helpful hand of a professional lawyer, the following documents could be developed within the shortest possible time:
Company internal rules
Company regulations
Proxy texts
Development of site conditions
Legal opinion
Legal analysis of documents for compliance with Estonian legislation
And many more you may need help with.
Legal opinion
Legal opinion is a written document that includes a detailed legal opinion on a particular issue or aspect of the customer's activities. It is drawn up solely in the interests of a businessman to reduce the risk of violation of the law during the implementation of the transaction/launch of the project and to understand the upcoming stages fully.
The legal opinion allows you to get an independent view of a lawyer/attorney on a non-standard issue and determine whether the planned legally significant actions are appropriate and legal in the particular jurisdiction under consideration.
Simply put, legal opinion allows you to clearly define your legal rights and help you avoid costly litigation in the future. In that way, if you have any hesitations and feel that legal opinion is something you need — consider finding a service provider.
Legal audit
One more way to secure your business is by drawing an audit. It allows you to protect your business in time — to detect, minimise or completely neutralise potential risks that financial, reputational, competitive and other losses may entail.
In addition to the legal audit at the customer's request, the company's activity's most problematic or significant directions can be investigated.
Expert opinion is something you may need to secure your business at its start and during the development.
The specialists of Company in Estonia OÜ will be happy to assist you with company registration in Estonia.