At these challenging times, having doubts about whether it is worth starting your business now or waiting for better times is indeed normal. In this blog article, we focus on some advantages and opportunities Covid-19 brought to the entrepreneurship sector; in so doing, we did not mean to deny the damage the virus has caused.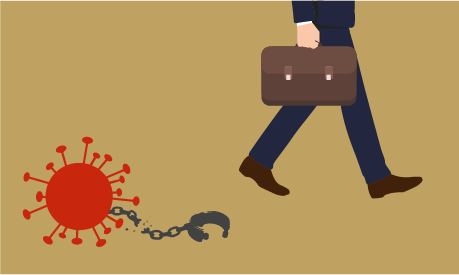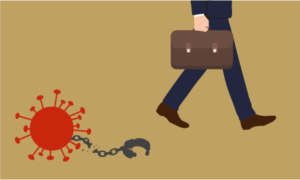 The worldwide pandemic started in 2019 is now firmly established in the current world and has its influence over every aspect of human life. So far, the severe economic damage that appeared to be critical has eventually minimised, and the worldwide economy seems to adapt to changes brought by Coronavirus sufficiently. Moreover, as entrepreneurs have seized the opportunity to start businesses during the Covid-19 pandemic, it becomes evident that you can capitalise on every situation.
What are the benefits?
It is definitely that not every business can succeed during the recession — quite contrary. Our intention is not to romanticise the recession but to expose reasons why it could be good for some businesses to start a business right now.
Necessity brings invention
Coronavirus has caused a number of problems that need to be resolved. Innovation — is the key to the solution people need during the downturn.
The pandemic illustrates how creative humans are. Such adaptability fascinates and encourages more and more people to start businesses. Even though the idea you want to follow exists already, you can be innovative while delivering and developing your business.
Less competition
It's kind of taking advantage out of disadvantage, but it is a fact that due to the sad story end of many businesses, there is less competition on the market. Whether you decide to make a good start for your idea or thinking of re-entering the market — it is the time.
Funding opportunities
During the recession, funding becomes more accessible as interest rates become lower. It may sound illogical, but it is an excellent time to look for funding.
Moreover, considering the current business environment, negotiating for lower cost and better conditions is more appropriate than ever.
What are promising industries?
Tech
Tech or contactless tech is the primary field for investing at the time of the Covid-19 pandemic. Rapidly spreading through airborne droplets virus affected human's perception of communication and interaction. As many shops and catering places went trading online, more and more potential opportunities appear.
Whilst there are plenty of innovative technologies existing on the market, the long-standing virus contributes to the need creation. That need demands satisfying in the face of new businesses offering solutions to current problems — where 'online' is a keyword.
Crypto
It is not really fair to say that Covid-19 facilitated the rise of cryptocurrency businesses. Better to say, so far, the pandemic did not affect the crypto industry. The flow of time and tech progress strengthen cryptocurrency position by natural causes.
Being 100% online-based industry, cryptocurrency is promising more than ever now. However, if you decide to build a crypto business, it is crucial to evaluate the risks and consult professionals.
Going online
IT-business are still as relevant as they were during the past decades. Furthermore, Coronavirus compelled even no fans of technologies to use online services, thereby creating an absolute online necessity.
When everything moves online, it is more than enterprising to invest in the 'online industry'. More likely, when the pandemic is over, the usage of machines continues to increase rather than decrease as humanity strives for comfort.
Our previous blog articles explain why Estonia is a good place for starting your business. In this article, however, we would also like to add a mark regarding Estonia being a perfect place for setting up your company during the pandemic.
e-Residency allows you to establish a company remotely that is indeed relevant at a time of the pandemic. Moreover, in Estonia, cryptocurrency is regulated by the law, providing security and legality for your potential business. Estonia fintech opportunities, as well as, the talent pool, will contribute to your business growth; just consider — how to benefit the situation.