At the time of cryptocurrency rise, an alternative investment fund is indeed one of the most convenient structures for collective investment. We explain why.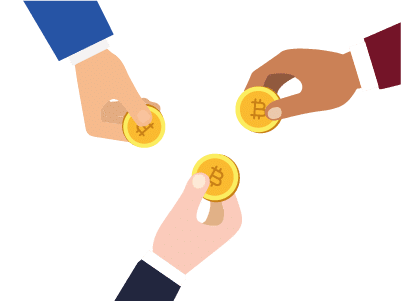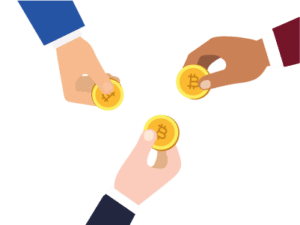 An alternative investment fund is a legal entity or a pool of assets that includes the capital of several investors for the purpose of investing it in accordance with a specific investment policy of the fund in the interests of the respective investors and their common interests.
The fund must have a Fund Manager. The Investment Funds Act regulates the creation, establishment, and management of investment funds.
The basics
Let's look at the cryptocurrency fund structure.
So, crypto investment fund consists of two legal entities:
The Fund Manager is a company whose primary and permanent activity is managing one or more funds. The Fund Manager can manage a fund created or established in accordance with the Investment Funds Act. To work as a Fund Manager, a person must be licensed to operate and register their activities with the Money Laundering Data Unit (FIU) with the provisions of Part 5 of the Investment Funds Act.
Limited Partnership Fund (LPF)
Participants of the Limited Partnership Fund are at least one full member (General Partner), the Fund Manager, and at least one investor (Limited Partner).
It is not necessary to register an investor (Limited Partner) when the fund is initially established.
A Limited Partnership Fund is a foundation established as a Limited Partnership under the Investment Funds Act. The provisions of the Commercial Code of the Republic of Estonia apply to its establishment, operation, and liquidation.
The Limited Partnership Fund can manage its property or enter into a Management Agreement with the Fund Manager. Only a Fund Manager who is licensed to operate under the Investment Funds Act can act as a Limited Manager of a Limited Partnership Fund or a General Partner of a Limited Partnership Fund that manages its assets.
According to the Estonian government, there are two types of alternatives funds operating in Estonia — AIF with a limited number of investors and AIF with no limit set for a number of participants.
Why start an AIF
Alternative funds are beneficial structure attracting investors' assets for the purpose of their future placement. They are the best decision for making collective venture investments, arranging fund investment to stocks, bonds, goods indexes, derivatives, currency, cryptocurrency, real estate and other financial assets. In that way, some of the benefits are:
For the founders of the fund:
The total investment in the fund can be up to 100 million euros.
The term for creating an investment fund starts from 2 months.
For investors:
No minimum investment threshold.
The possibility of investing in cryptocurrency.
Other advantages of registering a crypto investment fund:
Lack of investment diversification requirements
No requirements for initial capital
Low cost of establishment and maintenance
The possibility of creating legally separate sub-funds
Simple application process and its fairly quick consideration
Possibility to operate in self-governance (subject to the consent of regulator)
Opportunity to create umbrella funds with numerous entities that allow managing of different asset groups according to an individual investment policy
No tax deduction while paying out dividends and capital gains taxes
Investment manager's services are exempt from VAT
Lack of complex reporting to the regulator
Due to AIF operating as a natural person, a fund could benefit from numerous agreements on avoiding double taxation concluded between Estonia and other countries.
Fund registration process
As we already mentioned, cryptocurrency fund registration is not a difficult process. It consists of the following steps:
Registration of the alternative fund management company, the fund manager (AIFM). You can easily do it using your e-Resident card, or by the power of attorneys, or by a visit to Estonia
Registration of the fund's management company with the Estonian Financial Supervisory Authority (EFSA)
AML license from the Financial Intelligence Unit (FIU), which usually takes up to 60 days
Registration of the fund. Once you succeeded with the first step, this process takes up to 5 days.
Company in Estonia OÜ provides assistance in registering alternative investment funds in Estonia. We accompany and assist our clients in managing investment and financial structures starting from idea discussion and until the project's launch. Any collaboration usually starts with a consultation where we discuss main principles and decide on the future company's structure. During the next stage, we are preparing a legal opinion on the subject of the fund's activity and making a circulation map for registration. Preparations usually take up to 3 months.
Company in Estonia OÜ offers full support on all stages of developing your business, and offer a variety of services, including company formation in Estonia and accounting services in Estonia.