It was announced in December 2014 that Estonia had introduced a new concept called e-Residency, which has allowed online business owners to start their own companies. Let's examine how an e-Residency can help you form a company.
The e-Residency program has many benefits, which includes easing the lives and businesses of freelancers, business owners, and international partners. It is possible to establish or expand a business in the European Union, make investments, or study there with an Estonian Electronic Residency.
THE CONCEPT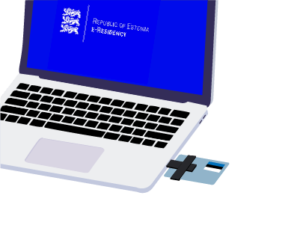 The Estonian government issues electronic residency cards so that Estonians can access e-government services and conduct business online. An e-Residency is available to non-citizens of Estonia who want to access Estonia's e-services and the European Union, but do not have a permanent residence on its territory.
Several government ministries and institutions support Estonia's e-Residency program in an effort to improve its digital infrastructure and business climate. Because Estonia is part of the EU, e-Residents can also access e-services across the whole continent.
The e-Resident ID-card does not confer Estonian citizenship and does not allow entry into the EU, although it looks like one. Tax exemptions are also offered for e-Residency.
Thanks to Estonian e-Residency, digital entrepreneurs can operate their businesses in the EU from anywhere in the world. The program has led to the creation of more than 14,000 Estonian startups from 170+ countries as of October 2020. A state fee of 100 to 120 euros is required with the application, which must be paid remotely. The e-Residency kit is issued personally to the applicant by a point of issue approved by the program. Company in Estonia OÜ provides its clients with an e-Residence card as one of its services.
KEY FACTORS AFFECTING THE FORMATION OF COMPANIES WITH AN EC-RESIDENCE
The creation and management of businesses entirely online
Management and creation of global companies
Verification and signature of documents in digital format (contracts, annual reports)
Secure and encrypted transmission of signed documents
Online banking is available from a bank in Estonia
The general accessibility of information about Estonian companies on the Internet enables Estonia to maintain a transparent and reliable business environment on the Internet. Among the information available to the public are financial statements, owner information, and contact information.
WHO BENEFITS FROM E-RESIDENCY?
Digital nomads can start and run paperless businesses while travelling
Freelancers now have access to the European Single Market
Become a startup founder and gain access to clients
As a digital entrepreneur, you can enter the European Single Market without unnecessary bureaucracy.
Digital entrepreneurs have a clear advantage with an e-Residency since they are not tied to any particular location. The ability to move abroad without having to re-establish your business is now possible with Internet access, which allows remote management of your business more than ever.
Due to the vastness of the European market, your business will have new opportunities. You can register an EU company without physically attending with an electronic resident card. Paying online is done through PayPal, so you do not need a local director to run your business.
The software on your computer now allows you to start an online business. It is possible to sign, authenticate, encrypt, and send documents digitally. It is also possible to make tax declarations online. With the European Single Market now open, you'll be able to move your capital around the continent.
Take part in globalization now. Our service providers can better understand your needs by collaborating with e-Residents around the world. Your company will be able to grow at an unlimited rate as an e-Resident.
THE PROCESS
Applying for an Estonian digital identity can be done through the e-Residency in Estonia website. This form only asks for the very necessary information, with a few questions. An explanation of motivation and a digital photo must also be included in the submission. This is also the time when pick-up locations will be requested.
Review processes typically take 4–5 weeks to complete. If additional information is needed, an email will be sent to you while the background check is being conducted. After you have applied for and been approved, you will normally receive your e-Residency kit in two to five weeks.
e-Resident cards can be picked up to six weeks after you apply, and only you are allowed to pick them up. A selection can be made between the Estonian Embassy and the Estonian Consulate in the country. Upon receiving your card, you must pick it up within six months. Upon receiving your e-Resident card, you will be required to provide your fingerprints in order to authenticate and verify your identity. A kit for e-Residency cannot be provided to the other party by the Estonian embassy or consulate.
e-Residency in Estonia and setting up a business in Estonia is what we are interested in helping you achieve. If you would like more information about setting up a company with an e-Residency, please visit our website. Feel free to contact us if you would like a consultation.