Over the years, Estonia is coming to the forefront of attention as the European entrepreneurial hub. As this happens for a good reason, our company is happy to shed some light on the advantages of the Estonian business ecosystem.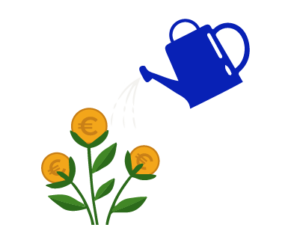 Which European country welcomes aspiring entrepreneurs? What country economy is the friendliest for doing business? — at a certain point, every entrepreneur faces a choice of where to start his business in the European Union.
Speaking of the Estonian business environment it would be hard not to emphasise the country's advanced business infrastructure as well as the economic freedom the Estonian government gives to entrepreneurs.
The recent start-up "bloom" taking place in Estonia represents those very favourable conditions of the Estonian business environment. The sustainability of the market and friendly regulations attracts both smart people and smart money. As Estonia is a part of the EU, entrepreneurs could take advantage of EU funding and banking, which mean good chances for developing a business.
The most digitalised country
Do you know that Estonia hosts both European and NATO cybersecurity centres? It is not hard to guess that Estonian digital society can provide unlimited opportunities for entrepreneurs. One of the greatest examples expressing the progressivity of the country is the innovative e-Residency programme.
It's human nature to keep looking for routes to make life way easier. In 2014 Estonia introduced an e-Residency programme.
Here's a quick sum-up of what e-Residency is:
What?
Simply put, e-residency provides a digital ID to users; thereby, allows them to log into different online services in Estonia, such as online banks and government portals. The primary mission is to make it possible to set up and run an EU-based company 100% online. It is, therefore, enables entrepreneurs to run a business remotely.
Why?
Not everyone needs an e-residency. But it will be efficient in case you want to start and run a business in Estonia, where 99% of services are available online.
E-Residency will help those who are not Estonian citizens but want to invest in the Estonian market.
How?
Don't follow a difficult path and join more than 80,000 people succeeding in company development with an e-residency. Apply on https://eresident.politsei.ee/.
Exploring the tax system
Another, we say, the most important aspect when choosing a location for a business is taxation. Estonia offers the world's most favourable and transparent tax system without progressive taxes.
In Estonia, corporate income tax is 0% and there is no need to pay any corporate tax at all. It is necessary to pay taxes while distributing company profit — salary or dividends, to shareholders.
Some exceptions could take place depending on the specifics of the business, so we strongly recommend consulting Company in Estonia OÜ business service provider to determine tax obligations.
More major additions
Apart from advanced infrastructure allowing to manage business remotely, and the opportunity to reduce taxation legally, Estonian legislation offers even more to facilitate business thriving.
Some other advantages of having a company in Estonia:
Founders and Board members may be non-residents of Estonia (there is no need to have a local Director).
There is no mandatory condition to pay a salary to the company's director and there are no salary requirements.
There is no need to contribute the authorised capital when establishing a company.
In the case of doing business in Estonia, a Board member has the right to apply for a residence permit for up to 5 years.
Possibility to purchase transport and real estate in the ownership of an Estonian company without taxes.
The opportunity to reflect on
Summing up, Estonia is a country with a good reputation within the European Union. Estonia welcomes startup companies by offering vast possibilities for doing business, and it will be a reasonable decision to become a part of the Estonian business environment.
Company in Estonia OÜ kindly reminds everyone to weight the arguments carefully and are always happy to assist you in every matter regarding starting a company in Estonia.
The specialists of Company in Estonia OÜ will be happy to assist you with company registration in Estonia.