Is Estonia planning to issue its own cryptocurrency?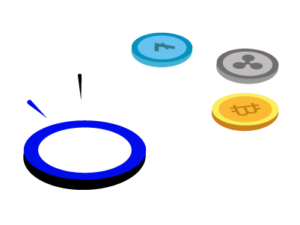 Creation of a convenient ecosystem for business based on blockchain and cryptocurrency in Estonia has attracted many investors and developers from all over the world to our country. The country supports an emerging tech sector and has invested heavily in a ubiquitous digitalisation. Thus, Estonia has digitised all its public services and processes, providing each citizen with a secured digital identity, encrypting all publicly available data in a decentralised storage.
Not so many countries have seriously thought about their own digital money, but it is quite appropriate for Estonia to become a pioneer. "Estonia sets the tone for cryptocurrency development around the globe," said Blockhive co-founder Hikaru Kusaka. The development of cryptocurrency from speculation to business relevance leads to a logical outcome – a cryptocurrency controlled and regulated by the state.
The idea of Estcoin went public on August 22, 2017, when Kaspar Korjus, the former Head of the e-Residency programme, first came up with the idea for the Estonian national virtual currency. According to his vision at that time, any participant of the e-Residency programme could use the token.
It was assumed that Estcoin could become a circulating exchange unit between electronic residents exclusively within the framework of the programme. For example, e-Residents could receive a programme promotion bonus by encouraging new members to start their own business in Estonia.
One of the suggestions was that Estcoin could be exchanged for the access to digital services, such as signing a digital contract or filing a tax return. Finally, the last proposal involved pegging Estcoin to euro, which would basically mimic the existing economy, adding useful utilities to accompany the blockchain.
The publication with the idea in Kaspar Korjus's blog caused a lot of discussions at that time, but today it is clear that the initiative was put on hold. "We don't have specific plans for Estcoin, and we won't have any in the near future," says Katrin Vaga, Head of PR of the e-Residency programme.
Eesti Pank was critical of the idea of ​​Estcoin from the very beginning: "Under the state initiative, it would be very dangerous to offer non-residents alternative financial services that would help them evade internationally agreed requirements for combating money laundering," commented the current President of Eesti Pank, Madis Müller.
Although Estcoin stays only a concept, this kind of initiative demonstrates Estonia's commitment to the idea of ​​a transparent, fair, and digital society. Whether the idea of ​​a national cryptocurrency is successful or not, Estonia provides an inspiring example of how countries could implement blockchain in all spheres of life.
Cryptocurrency in Estonia is legalised at the state level
The IT jurisdiction of Estonia is considered one of the most crypto-lenient of its kind (read our comparative analysis here) with facilitated conditions for obtaining a license for the exchange of cryptocurrency in the blockchain technology industry. In other words, the so-called single cryptocurrency license is an official permission to conduct a regulated cryptocurrency business in Estonia.
Many new cryptocurrency and trading platforms are created every day, and a significant part of them have received their license in Estonia, since the local order presupposes an easier process of obtaining a crypto-license, compared to the similar process in other countries.
General Provisions for a Company Applying for a Single Cryptocurrency License
The minimum authorised capital of a crypto-company is 12,000 EUR, and its cash deposit before applying for a crypto-license is mandatory. This amount can be later used to finance the commercial activities of the company.
The state fee payable to the Estonian Ministry of Finance is 3,300 EUR.
Before applying for a cryptocurrency license in Estonia, the applicant company needs a corporate IBAN account. Estonian banks do not accept applications for opening a bank account from crypto-companies, however, they have the right to open their account with the European Electronic Money Institution.
The Board and the place of business of a cryptocurrency company must be located in Estonia.
The company applying for the license must have a physical office in Estonia.
The presence of a Board Member of an Estonian citizenship is mandatory for a cryptocurrency company.
After applying for a crypto-license in Estonia, the KYC/AML Officer will have to undergo an interview with the regulator (RAB) to confirm their skills and suitability for the position.
There is no income tax for cryptocurrency companies in Estonia. Instead, only distributed profits are subject to 20% corporate income tax at 20/80 of the net profit distribution. In other words, according to the Estonian taxation scheme, a company benefits from an opportunity to reinvest its profits tax-free.
In addition, Estonia provides a favorable business environment. Almost all aspects of establishing and running an Estonian company are carried out completely online from anywhere in the world thanks to the e-Residency programme. According to the data of the Estonian Info Register, it became clear that Estonian e-Residents from all over the world currently generate over 1 billion euros of economic activity through their Estonian companies.
Currently, more than 400 crypto-companies conduct their business from Estonia for a number of the above reasons, which undoubtedly distinguish Estonia from other countries when choosing a jurisdiction to launch a crypto-business. The team of experts of Company in Estonia OÜ is happy to accompany your cryptocurrency project in the necessary procedures in the preparation of documents for submitting an application and obtaining a permit for crypto-activities in Estonia.