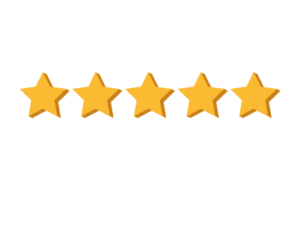 Company in Estonia OÜ, established in 2016, currently employs eight people, offering legal services to those who wish to start a company in Estonia but are originally from abroad. "We have experts working in our company who aid in dealing with formalities, but also developing business activity in Estonia," says Arvid Miller, Member of the Management Board.
A successful Estonian company is achieved through dedicated work. "All employees of our company are diligent, responsible and also strive for self-development."
The demand for services that help foreigners to commence a business in Estonia – from registration to marketing – is increasing.
The Company in Estonia OÜ team communicates in five languages: English, Latvian, Lithuanian, Russian and Estonian.
"We work at a very high pace and share information about the local business environment with people from abroad, who wish to establish a business in Estonia," Miller describes the company's activities. "A company can be founded in Estonia within one day."
In addition to assisting in setting up companies, organising accounting and providing legal advice, Company in Estonia OÜ also helps its clients to rent or purchase real estate and create a suitable website for the Estonian market. "We are also there for the customer when it comes to finding potential customers," explains Miller. "For this purpose, we help to create lists of potential customers, organise e-mail communication and make calls. Also, recruitment is part of our job."
The Company in Estonia OÜ team communicates in a total of five languages: English, Latvian, Lithuanian, Russian and Estonian. "Thus, we will find answers to all the questions of entrepreneurs aiming at establishing a business in Estonia and share this knowledge with our customers in their mother tongue."
In 2019, the company declared almost 150,000 EUR in sales revenue and earned almost 50,000 EUR in profit. In order to increase stability and the growth of the company, additional services have also been introduced on the market. "For instance, we also assist in the process of attaining a cryptocurrency license in Estonia and provide training for company managers on how to know their customer and their solvency and how to comply with anti-money laundering requirements in Estonia."
"Offering assistance in procuring cryptocurrency licenses in Estonia is one of the company's main services as of today," said Mihhail Shulkin, the company's spokesman.
"From 10 March 2020, all our customers will be able to apply for a single cryptocurrency license and offer both cryptocurrency deposit and exchange services. Cryptographic wallets are digital online and offline methods based on open key encryption to allow users to securely submit and receive cryptocurrency over the network. What is more, the cryptocurrency license in Estonia allows you to exchange cryptocurrency for fiat or cryptocurrency for any other cryptocurrency. Up to date, more than 100 Estonian companies have received cryptocurrency licenses," said Mihhail Šulkin.
"Our customers are located in 50 different countries," points out Miller. "There are many foreigners who aspire to launch a business in Estonia. This considered, we provide an individual approach to each customer as well as respond to inquiries quickly," he spells out the business success and its growth so far.
"All employees of our company are hardworking with a sense of responsibility, who strive for self-development. This proves that we have chosen the right working model for the company," says Miller, since a lot of work has been done with dedication to earn the title of a successful Estonian company.
Company in Estonia OÜ is a team of specialists who will help you in a company formation and developing your business in Estonia. We will gladly provide you an overview of the business environment of Estonia in the shortest possible time. Please send your enquiry.